Thank you to all who emailed me this week to see if I was OK, since I had not posted. As you may know I still have not fallen to the clutches of the cell phone and when I am off the grid even Big Brother can't find me. That is just how I roll and I prefer it that way..
Just got back from Crawford County on my annual trip South to the Driftless. The waters were low and clear just like our streams. Fished two good, cold days  before they got crushed with a couple inches of rain. That rain should help the streams down in that neck of the woods. It was  a good outing and better yet I was able to hook up with my childhood friend Kurtis Gertz from KCCI television in Des Moines Iowa.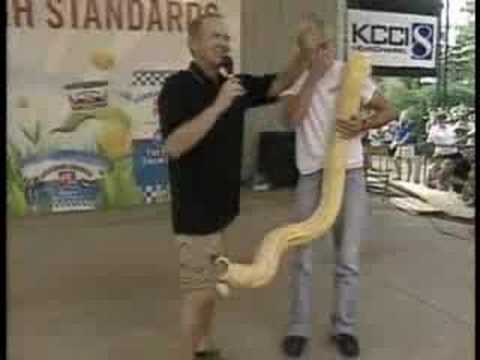 I know this video is on my site already but if you have not seen this link of Kurtis at the Iowa State Fair, take the time to watch it. He is easily this entertaining all the time. We had a great time fishing the Big Green which is probably one of the larger rivers in the area and some smaller creek that get very little fishing pressure. It is a beautiful part of the state of Wisconsin.
Kinni and Rush Update
Last week on the lower Kinni we worked hard and caught 8 fish between two of us. We experienced one of the largest BWO hatches I have ever seen down there. Wind was tough and no fish rose but the scum piles of blue wings on the water was like a blanket hatch of tricos on the Big Horn. The nymph count of floating bugs in the water was easily 100 per square foot. Those fish had no reason to eat and the fish we caught looked so fat they had taken on football stature. Never do I see that on the Kinni in March or April. The fish are usually nice and lean and looking hungry for this time of year. There were no village idiot, sparky, little skippy fish caught. They were all 12, 13, 14 or better and heavy, fun, quality trout. My gut tells me we are a week or two behind in the warm up as well. Just starting to hear turkeys and grouse drum, usually it is earlier. Geese and ducks are just stating to show in numbers. All a bit later than what I would call normal.  Almost an inch of rain fell here yesterday and I fished the Rush thursday afternoon on my way back home for an hour and a half in a cold sprinkle rain. Hit an easy 10 fish  and missed 5 more, all quality fat hard fighting leapers. I got out of there at 6pm. Fishing recently has been better for me near the end of the day.
Here is what I think;
– We seem late in the warm up. River temps are in the high 40s low 50's but have been fluctuating daily. There has ben no "gradual" to the warm up. It snowed here for an hour yesterday and my truck is coated with Ice this morning. 55 by noon today.
– Numbers are down, no doubt, but we know that. It is part of the cycles. I am not catching smaller easy fish, they are probably gone for the most part. Lets hope we have a rebound, and this years class survives in good health.
– Abundant food and less fish equals harder to catch fish. These fish have not had to work hard to feed. If you are not finding their mouths with your imitations there is no reason for them to move to get food. Food is already hitting them in the head every minute of the day. One fish I caught looked like it had stuffed its head in a barrel of nymphs and just kept gobbling. There were nymphs on its eyes, nymphs coming out its gills, nymphs on its lips and nymphs coming out its ass.
-Although last year was a bit slower in the catching department for the anglers I guide, it was not remarkably slow like it has started this year for me and others who have commented.  I think last years floods in combination with land management practices over the last few years may be packing the biggest punch. A ton of bad stuff went into the Kinni last year associated with the high water flows during the flooding. I can't help but think this may have had some negative effect. Already I am seeing a bunch of the green string algae growing on the bottom of the river. A tough year ahead for nymphing in anything but the deeper pools and fastest water might be the case. In years without scouring floods the plant growth gets a good foothold. We will have to take it day by day.  Thats what I know so far. I will keep you updated.
Bloody Prince Nymphs and Hot Pink Goat squirrels are now back in stock.
Order often!
Thanks