OK, I am back. Don't ask, just roll with the punches. First is the story from the final weekend on the Brule. We had a great time as always. For those of you who had been ordering product from me, I apologise for the delay in getting the shopping cart working. I gave up on the old one and purchased a brand new cart. It will be bigger, faster, cooler and easier to use than the old one.  I am currently re-populating the new cart with product. Please have mercy on me because I am old and slow at this process, but I have vowed to do it myself to learn more about how it all works.
Tomorrow I will post a bunch of sale items. They will be first come first serve for you who read this blog. What does not sell will go out in newsletter form. Details will be on tomorrow's post.
The final weekend of the Steelhead season on the Brule River in Wisconsin ended with the fanfare, celebration and hoopla fitting for the last outing of the year. The illusive, aggressive and beautiful runners of the river made us all laugh, cry, limp and lather. Fish were caught, new friends were made, and new tackle was put to the test. A few beverages were consumed, and a  new angling organization solidified its charter. The weather was beautiful and we all made it home safely. In the end we were all just dirty ass nymphers. Many of you have seen this little video before, but I thought it was appropriate. If you have seen it before, read on.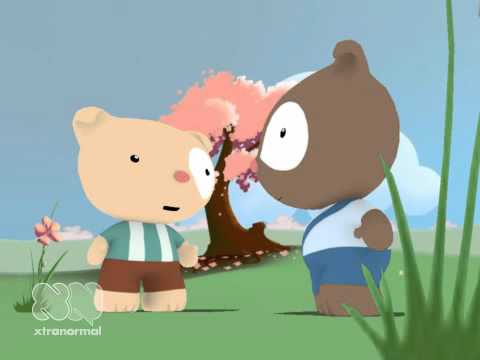 The Men With Big Balls
The first order of business/pleasure was to continue a theme that began on our October outing and gather the men into one cohesive steelheading unit.  The Men With Big Balls began as the result of a mistaken order I made to the factory that produces Bentley's Balls. To make a long story short, when my fall order of  balls arrived at my front door, I was astounded at what I found in the package. The sack that I held in my hand contained a whole bunch of 1 inch florescent orange, floating Bentley's Balls Strike Indicators. These hummers were gigantic. A full inch of Bentley's love. These balls out-sized anything I had ever seen in the Bentley's Balls line and made my standard balls look like midgets little balls.They may have been appropriate for a raging, deep, high gradient steelhead river in Oregon or Alaska, but for the Brule river under low, clear, spooky conditions. Not a chance! What was I to do with these monsters? Well it only seemed appropriate that I start a new club.
The Men With Big Balls now has 7 ball carrying members. These things really stick out when you have it in your pocket so there will be no mistake if you spot a member on the street. There is a charter, a set of rules and a Kangaroo court which mediates disagreements and discrepancies. The specifics of rules I will leave for another story but I will tell you this. The Mojo is out there to start a whole franchise system of other anglers with Big Balls. There probably will be chapters like "Carpers with Big Balls" "Doctor-anglers with Big Balls" or even "Women-anglers with Big Balls". I think this thing is really going to take off because the distinct possibility of breaking the fun meter every time the club meets is a given. Life and fly fishing is about fun and friends; Grab it by the balls and enjoy the float! That is just one of the catchy slogans we made up. Anyhow, if you need a set of these gigantic balls to start your own club you know where to find them.
Although catching had been tough throughout the duration of the steelhead season on the Brule, probably due to lack of precipitation, we did find some fish. Days were short and we fished hard, in a soft sort of way. We arrived at the river between 9 and 11am and got off the water 5 pm. No first light for this crew. We stayed up late and enjoyed the company, beverages and stories from the past. When conversation was slow, our balls kept us entertained. A small factoid about the Men with Big Balls is that each member only has one Ball. Members must carry their Ball at all times because a "ball check" can be called by any member, at any time. Being the last to display your ball is a punishable offense and usually includes some sort of additional sip of alcohol(we all think we are still young, stupid and in college)so much for higher education.
The highlight of the trip came on Sunday. Mike, who lost his ball under the couch early in the weekend and was subject to a number of penalties, hooked and landed his first bonafide steelhead after 4 years of effort.  After the hook set, and some kind and gentle words, Mike's fish elected to embark on some down stream evasive maneuvers. With angler in tow chasing the headstrong trout, Mike's decision to included a full twisting, slip and fall into the cold waters of the Brule river to show the trout who was in control was a pleasure to view. The recovery from the fall was graceful and flawless. The full bear hug arm cradle landing without a net embrace a few minutes later was a picture of anxious love that is often displayed between two souls when emotions and adrenaline runs high, especially when one doesn't want the other to escape depart  just yet.  The battle was caught on video and photos by his friend Ben who took a number of great pictures of the weekend some of which appear in the post today. Ben saw and documented it all. The fact that Mike has continued to endure the torture, pain, and mental anguish inflicted upon him by this group steelhead fishing truly impressed the elder Ball holders of this club.
The decision was unanimous. Mike would be awarded a second ball for his valor and achievement.  He would be the only one to have Two Big Balls. This extra ball would be a traveling trophy and would allow him to boast and sport the only pair of Big Balls in the group,,,,,,,, until the next outing, when the Men With Big Balls meet again and one of Mike's balls will be up for grabs!